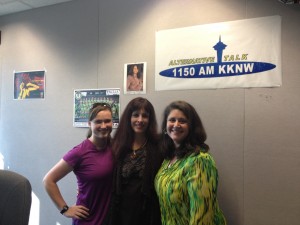 Who's got crazy stories about fliers, pharm
a desk, and a Scot on a Vespa? Denise Paulette does, that's who! Denise performs a one woman show about Zelda Fitzgerald and just got back from the Fringe Festival in Scotland. Talk about a strong, independent woman; Denise fundraised her way to the Fringe and had a life changing experience abroad.
Denise had a rare opportunity to go and live her passion for three weeks straight. On our show this week, she talked about her three weeks, and what it was like to live and breathe acting and the stage. Hear her stories about a wacky taxi driver, and some of the unique theatre spaces that were offered during the Fringe. We would love to share more with you, but we don't want to spoil the fun! You're just going to have to listen to Denise on this week's show!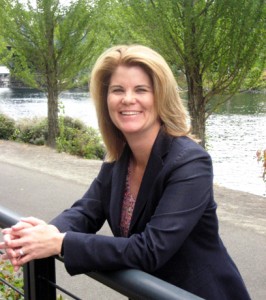 Give a man a fish and he'll eat for a day; teach a man to fish and he'll eat for a lifetime. Seattle Jobs Initiative definitely teaches their men and women to fish for a lifetime. Seattle Jobs Initiative helps minimum wage workers find higher education so they can find jobs that pay between $15-$25 an hour. They team up with employers, with Community Colleges, and business leaders in the community to teach their students exactly what they need to know, both hard skills and soft.
By 2018, it is predicted that 67% of jobs here in Washington State will require education beyond high school. Seattle Jobs Initiative is helping prepare their students for this rise in requirement, and hopes to set their students up to pursue education beyond Community College. They have found that their students really want to be there and have a rekindled love of learning. They really want to be successful and to be able to provide for their loved ones.
To learn more about Seattle Jobs Initiative, visit http://www.seattlejobsinitiative.com/
If you would like to become involved or would like to volunteer or donate, you may contact Anne Keeney at: 206-628-6970