Moms – without them, for sale we wouldn't be here. We have all had one at some point in our lives, for sale and even if our guiding figure wasn't our birth mother, most of us are fortunate enough to have some sort of mother figure in our past or present. Some of us may even be mothers or mother figures right now. Michele Pearson dedicates this episode of Pearson Law Hour to her mother who recently passed away, and invites listeners to appreciate their mothers – both related and chosen – in our lives.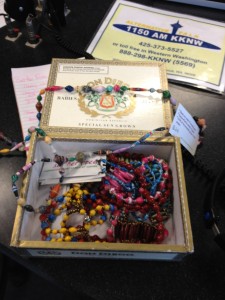 How many slaves would you guess there are in the world right now? If you guessed 30 million, you would be correct. Slavery is at its highest it has ever been in the history of our world. Doesn't that just send a chill up your spine? How much would you guess the human sex trafficking industry makes per year? $362 billion.
As staggering and depressing as those numbers are, the good news is this: there are caring and compassionate individuals and organizations that are helping victims not only recover, but learn skills that will help them in the future. Set Her Free is one such organization. Abbey White, a volunteer for Set Her Free joined us on the show to share the wonderful efforts and accomplishments this organization works towards.
Set Her Free is a safe haven for young women (average age between 10-12 years old) who have been freed from enslavement and sex trafficking. They teach these girls wonderful life skills that set them up to be self-sufficient, and to become wonderful teachers, role models, and mentors to younger girls. The young women in Uganda who benefit from Set Her Free help raise money for their organization by creating beautiful jewelry pieces (both Kim and Lindsay made purchases after the show) and selling them through volunteers here in the US. Watch www.walkthetalkwithkim.com and our store for jewelry purchases!
To learn more about helping this organization, what they do, how you can help, visit www.setherfree.org. To talk to the main US contact, Robin Nestler, call (815)-797-9SHF. To talk to our guest, Abbey White, email [email protected] or call 425.350.0647.