Walk the Talk with Kim is Sponsored by:



 Every Wednesday at 3pm Pacific Standard Time on KKNW AM1150 in Seattle or streaming WORLDWIDE online!
  BEST Local Radio Personality
Please VOTE for Us!
Walk the Talk with Kim focuses on mission driven organizations in an effort to strengthen our community through knowledge, leadership, collaboration and a call to walk the talk.
Do you have a mission driven organization, or know one that would love to be featured? 
Are you a for-profit organization that wants to get your message out to our listeners and become a sponsor?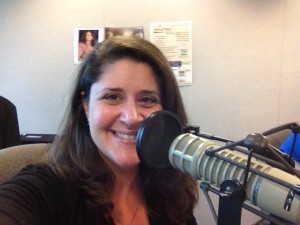 "This show is my personal social responsibility commitment to the community.  We delve into many topics that touch my heart.  I know our listeners connect, have fun, and become more aware about the needs of our community.  Our goal is to INSPIRE our audience to make their own unique contribution to the world!
I believe that individuals are capable of incredible insight and thought. Much of what we learn in traditional Western society focuses on the intellectual understanding of our environments. Underneath the surface, our emotional and instinctual brain is alive and contributing to the human dynamic relationships we have with others and ourselves. Through listening and talking with others, we can begin to understand the different triggers and clues within our own psyches that can help navigate difficult problems and situations".  – Kim Arellano –
Click below to listen to a show you may have missed or CLICK HERE to go to our Blog for more information on your favorite show, upcoming events and features!

<