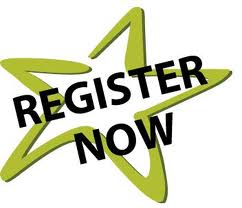 NEXT CLASS: Email for interest: [email protected]
Where: Rancho Laguna (37705 SE 47th St Snoqualmie, side effects WA)
Cost: $199 with 25% supporting Rancho Laguna's HEART*
**USE promo code: EARLYBIRD**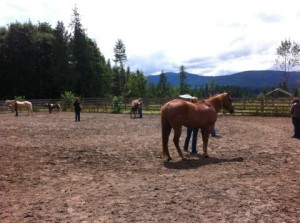 This deeply impactful program is for executives, no rx sales, capsule customer support, HR personnel and managers. In this day-long workshop, we use horses to help leaders understand how systems thrive or fail in the workplace, and how different leadership styles impact the emotional environment.
Why Horses?
Horses are honest; they do not have the capacity to lie, connive or think about manipulation. They live for the moment and embody presence. They are programmed to take care of each other in an effort to protect the herd system's survival.
Horses brains are only a quarter of the size of humans, yet their emotion centers are almost as large as our own. Horses judge our intentions by their ability to sense parts of us that we are often unconscious of. Humans have this capacity as well. In fact, we communicate with each other using the same emotional language, however, we have these large reasoning and thinking brains that can complicate our relationships, innovation and thinking processes.
What to Expect?
You will be a scientist of behavior and motivation . We are going to be watching the herd and discuss what we see in terms of the impact of adding or removing new members, introducing mild stress, and motivation. Participants interact with simple and safe exercises, to practice and demonstrate our own actions and reactions using emotional intelligence. In between exercises, the group will come together to talk about the experiences and share insight.
Through working with horses, we will "blindfold" our thinking brains and re-connect with our emotion and fight or flight centers. You will discover more about what you and others unconsciously "put out there". You will also learn lessons in motivation through intention that will be invaluable when leading individuals and teams.
**NOTE: We will NOT be riding the horses. Also, if you are afraid or nervous about working with horses, this class is PERFECT for you! Our #1 priority is safety.
NEXT CLASS: Email your interest: [email protected]
Where:  Rancho Laguna (37705 SE 47th St Snoqualmie, WA)
Cost: $199 with 25% supporting Rancho Laguna's HEART*
**Use Promo Code: MCBC for a $50 discount!**
*25% of the registration fee is donated to the non-profit, Rancho Laguna's Home of Equine Assisted Rescue Therapy (HEART). The monies raised are used to rescue and rehabilitate horses, as well as fund therapy programs that treat PTSD and other mental health issues for our servicemen and women.
PRICE INCLUDES:
Cowboy Lunch
Commemorative T-shirt
Certification of Completion
BRING: Hat, Sunscreen, Jeans or heavy pants, heavy shoes or boots.
What people are saying:
"I would actually love to get my whole team out here!" – Macky McNish
"Horses give you great feedback about where you're at internally.  It's going to help them (clients/employees) see the reality of what's going on, I think people in work environments get caught up in personalities, get caught up in certain games that might be played.  I think when you step back, and you can see it from a place out side, you can see it with the animals… it helps you get a better understanding.  So you when you go back to the workplace you can go 'Ah, ok, I see what's going on here." – Lorry Kaye
"I think this class is good for anyone who has to work with someone else.  It can help you if you're just in a two person or a thousand person office." – Martha Hunter
**NOT IN SEATTLE?  Call us at:425-888-9790 or [email protected] to see about brining this class to your area.