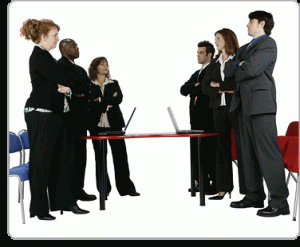 Did you know: 60%+ of employers are experiencing intergenerational conflict (Lee Hecht Harrison)
Workforce Evolution works with HR organizations, pharmacy leaders, there small business owners and community organizations to address the emergence of the millennial generation in the workplace. Today, there are more Millennials (80m) than Baby Boomers (76m) in the United States. Every day, 10,000 Millennials (born between 1981 and 2000) turn 21. Half of Millennials are already in the workforce. Are you currently making money from this fast growing demographic? Do you need to be? If success and sustainability of your business rely on Millennial customers and workers, then you need to understand what makes them tick. If you aren't capturing this market now, your competitors will.
To address this shift, Workforce Evolution Offers:
1. WORKSHOPS: This workshop is one part exploration of Millennial Motivation and one part open discussion on how you can prepare for and capture the next generational shift. WE have access to the latest and greatest data on the motivation and behaviors of all the different generations, how they work (or don't) together and what an organization can do to improve innovation, collaboration and productivity. Workshops and Keynote presentations can be generic, or customized for specific challenges and can run 30 minutes, up to an all day intensive for your organization.
2. CONSULTING SERVICES: Generational challenges go beyond simple integration of the Millennial generation. Baby Boomers looking at exit strategies on the horizon, and Generation X angst over managing shift, need help and support as well. Our consulting services delve deeply into your organization to understand the relationship between culture and the generational shifts. We offer advice and solutions on how to address common conflict points, as well as unique challenges within your organization.
3. MILLENNIAL MENTORING: Millennials want mentorship, not necessarily coaches. They see hierarchy differently and unfortunately, are not staying in one organziation long enough to build mentorship relationships. Workforce Evolution offers mentoring and career services to Millennials, while also offering mentoring opportunities to other successful business people who want to give back and be a part of the shift in the workforce.
Understand the motivations of those that have the resources to advance your careers.
Learn how to gain trust and develop mentoring relationships that are the cornerstone to advancement opportunities.
4. MILLENNIAL THINK-TANK MOBILIZATION: The Millennials are highly motivated towards working in groups and teams. Gen Xers, not so much and Baby Boomers have a different perspective on collaboration as well. Workforce Evolution has worked with organizations to set up successful Millennial think-tanks, steering groups within organizations and communities to address many different challenges such as: work-from home challenges; effective social-media campaigns; community excellence and many other problems that cannot be solved by one group alone. Learn best practices on how incorporating think-tanks into your organization can solve some of your most pressing problems.
Understand the motivations of those that have the resources to advance your careers.
Learn how to gain trust and develop mentoring relationships that are the cornerstone to advancement opportunities.
December 2017
Mon

Monday

Tue

Tuesday

Wed

Wednesday

Thu

Thursday

Fri

Friday

Sat

Saturday

Sun

Sunday

November 27, 2017

November 28, 2017

November 29, 2017

November 30, 2017

December 1, 2017

December 2, 2017

December 3, 2017

December 4, 2017

December 5, 2017

December 6, 2017

December 7, 2017

December 8, 2017

December 9, 2017

December 10, 2017

December 11, 2017

December 12, 2017

December 13, 2017

December 14, 2017

December 15, 2017

December 16, 2017

December 17, 2017

December 18, 2017

December 19, 2017

December 20, 2017

December 21, 2017

December 22, 2017

December 23, 2017

December 24, 2017

December 25, 2017

December 26, 2017

December 27, 2017

December 28, 2017

December 29, 2017

December 30, 2017

December 31, 2017
Check back often for upcoming seminar dates!