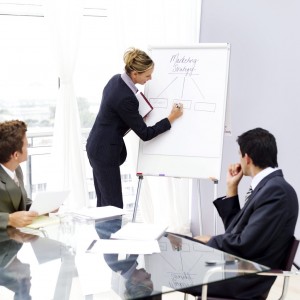 Arellano Consulting
 has experience working with leaders in large and small organizations and is dedicated to providing a customized service tailored to the unique individual needs.  You will always have the support you need and can depend on our experience and knowledge.
We can charge by the hour for our consulting services or quote projects at a fixed price.  We have clients that request our services to complement or reinforce existing leadership programs.  Please call Arellano Consulting for a complementary evaluation and quote.
*
Ten Essentials:
The heart of our business revolves around the Cohort Experience. A cohort is a group of 10 participants who commit to study the Pathwise Ten Essentials over the course of a year.  The session take place once a month for 12 months and include a one hour, medicine one on one session with a Certified Pathwise adviser.  During this process, troche
the user will cover many topics such as: Transference Patterns in business, Personality Types, Defenses, Archetypes and many others.  The intensive session is transformational leadership and the approach has proved to be effective. Please contact Arellano Consulting for an overview and a free pass to attend a complementary Cohort Session.  If you are looking to hone your skills in intuition and self-awareness, you will not be disappointed in this groundbreaking experience!
Other Services Include:
| | |
| --- | --- |
| Individual Development | Through group and individual sessions, individuals will identify the patterns that have created problems in the past and learn effective tools to move past obstacles. |
| Organizational Development | Group and individual sessions available for organizations and departments designed to increase teaming environment through understanding dynamic personality styles and behaviors. |
| Seminars/Presentations | Customizable and standard presentations are delivered in many different efficiency and effectiveness topics available for your networking group, organization, department or non-profit. |
| Consulting Services in Organizational Psychology | We offer a complete systems overview within your environment.  We will review your organization and suggest areas where dynamic environments can be shifted for optimum effectiveness.  In addition, the Inderdependency Diagram for Organizational Effectiveness is a valuable tool for mission alignment and board development. |
| Facilitation Services | Having our facilitator at your next retreat, board meeting or brainstorming session will allow for innovation and creativity to bring your organization to a new level. |
Positive Change is Good
Training to Fit Your Needs
Workforce Evolution offers a wide range of solutions, salve
tailored and modified based on your needs.
Results That Inspire
Your time is valuable. And your time is money. Workforce Evolution's ability to customize information to directly meet your needs ensures a high rate of return on your investment.  You'll discover real-world, this site
applicable skills and insights whether you are the CEO, medicine
vice president, human resources director, sales or customer service manager, office administrator, or any position in between. Workforce Evolution will work with you to design a targeted and results-oriented solution for you or your company.
Genuine solutions for genuine change 
Because we partner with you as a team player, the success you experience is never surface level or short-lived. Our use of systems thinking solutions in our consulting, coaching, and workshops is sustainable. It gets at the heart of your core needs. The end result is an innovative and rewarding workplace propelled by new, focused energy.
 Client Endorsements
Executive, managerial, and individual accolades for Workforce Evolution:
 "Kim is an intuitive, thoughtful leader. She is exceptionally skilled at assisting people and groups with identifying 'why' something is not working and providing tools to move beyond the obstacles.
 "Kim's warmth, trustworthiness and acceptance of organizational and people issues in need of repair make her an essential and powerful resource for change. She has a business head and a business heart for the work she does." 
 "I started working with Kim at improving my interpersonal and business skills in 2010 and have been working with her ever since. The value Kim brings to the table is more than can be quantified by the number of extra sales I've been able to close." 
 "Kim's business and operations acumen, her depth of expertise, and her ability to connect with people make her a valuable resource for teams and individuals looking for help with leadership development and cultural change."
Contact Workforce Evolution Today